Careful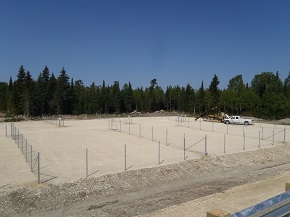 assessments, planning and execution of waste disposal ground development are paramount in today's environment.
Our experienced civil, environmental and geotechnical engineers, work with clients and landfill operators to develop waste disposal grounds. Our team completes:
Planning
Site selection assessments
Geotechnical investigations
Feasibility and pre-design studies
Environmental licensing and submissions
Design
Construction administration
Operation and maintenance support services.
To ensure a facility can handle the anticipated waste volumes, we consider long-term landfill development sequences that include solving complex surface water situations, addressing leachate management challenges, and developing phase-by-phase construction expansion methodologies.
We design waste disposal ground systems to meet the needs of the client and to meet regulatory requirements. Designs typically include access roads, landfill cells, various recycling compounds, designated areas for burnables and hazardous waste, leachate collection piping and ponds, landfill gas release systems and monitoring wells.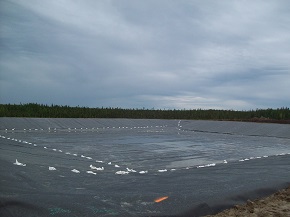 We also design waste transfer systems to safely transfer waste to a larger facility.
Whether your site is dedicated to residual and industrial wastes, construction and demolition debris or municipal solid wastes, our engineering concepts with economic considerations can apply.
Ultimately, our proven track record and experience ensures a cost effective and environmentally responsible facility.